If you want to operate SMART SMT factory, your material management & storage solution systems should be intelligent to communicate with your placement machines, you should have Intelligent Feeders which store all the material information even you do not use them. To running your lines with minimal preparation time you should optimizes all your processes. With Europlacer's manufacturing optimization softwares your changover time is only 5 minutes, you can eliminate the posibilitty of missing components in your warehouse, you can have ZERO errors by feeder changing. You can have full traceability from component incomming till finish the PCB assembly. With automotive compatibility.

Europlacer katalógus 28.27 MB

Stock management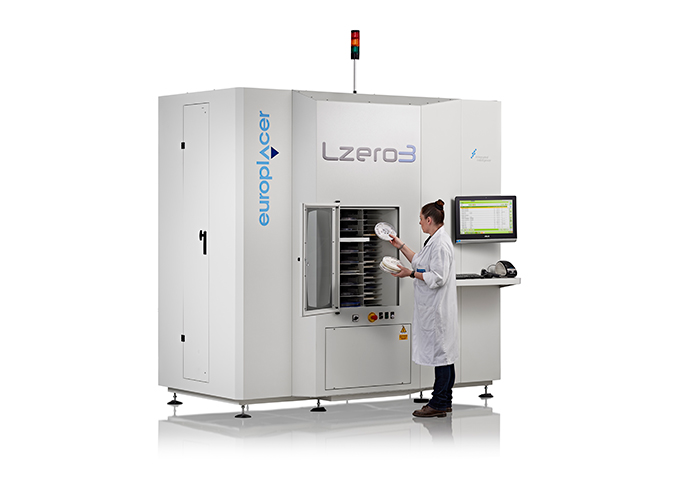 Stock management makes it possible to trace all parts used on the pick and place machines or within the shop floor environment.
It gives users the ability to easily locate all components and know the remaining quantities in near real time, while production is still running. When combined with our Lzero line storage systems, component management becomes a fully controlled & integrated process.
Capable of being integrated into a customers ERP systems, stock management uses its universal interface & database to import or export data to and from alternative storage facilities or external databases.

Multi job optimiser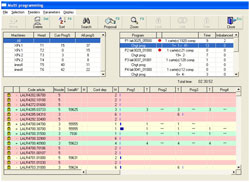 Our Multi-job optimiser option creates common loading plans for groups of jobs, it minimises feeder changes, significantly reduces product changeover times and improves the general throughput of the line.
Being able to review and plan workload and loading patterns in advance, whilst reacting to component shortages or re-priorities in real time is an important factor in a high mix environment. The optimiser is a simple graphical tool to improve the efficiency and throughput across a single machine or a series of multiple machine lines.

Set-up help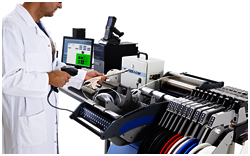 Set-up help facilitates the new product introduction from a programming station by preparing the machine loading for the next job without interrupting production.
After selecting the next job 'B', the required items are automatically searched for on the machine and on any external storage zones which are connected. Feeders that are connected, either on machines or on the storage racks and trolleys, can be highlighted for processing. Components not loaded are listed so that feeders can be prepared while job 'A' is still running.

Promon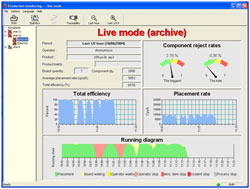 Real time production and machine performance feedback is essential in today's manufacturing environments. PROMON provides all the information required to give operators and managers the confidence to monitor and improve their production process.
Live and historical data detailing throughput, by machine / operator / placement head / period is combined with technical data showing feeder and component attrition data.
The ability to have multiple stations reporting remotely, with export tools for trend analysis, means PROMON is really the only tool you'll need to monitor and maximise line performance.

Total Traceability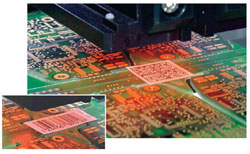 Being able to determine 'what happened and why?' is an important ability, especially within a fast and dynamic production environment.
Traceability provides a full and expandable solution as it is able to monitor and record not only the component source, but the full process the component was subjected to, including feeder type and serial number, test processes and results – and ultimately the fully assembled PCB detail.
We record all the data automatically and can integrate with external sources for trend analysis and data collection.

Contact InterElectronic for detailed information